For 15 consecutive years, Gallup pollsters have asked the American public the same question: what is the most trusted profession in the nation? The answer has been unwavering—nurses.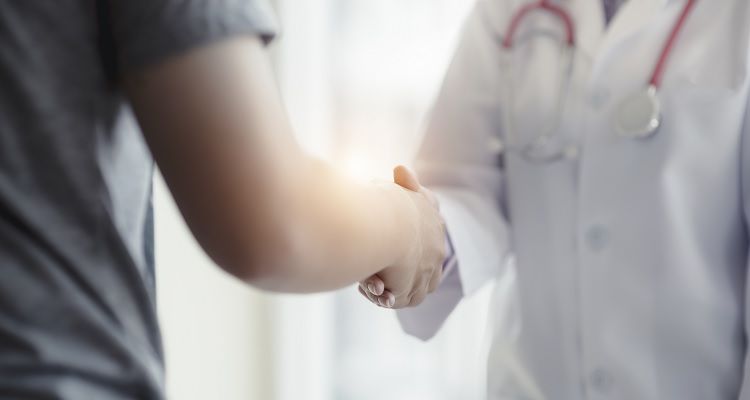 The poll shows 84 percent of Americans ranked nursing as the top profession in the nation with the highest ethical standards and honesty. The next highest profession, pharmacists, rated at 67 percent, a full 17 percentage points below nurses.
Indeed, nursing has ranked as the most trusted profession in multiple studies in addition to the Gallup poll. The nurse-patient relationship has been foundational to the practice. As nurses take more leading roles in healthcare and practice to the full extent of their education and training, trust will take on an even more important function. This is particularly important for registered nurses (RNs) who are advancing their careers through bachelors of nursing science (BSN) degrees.
"Patients who do not feel a connection with their nurses are unlikely to trust them and follow their instructions. The time nurses spend with patients and their family members is important for forming relationships based on trust and respect," RN Timothy Thomas said in a study published in The Online Journal of Issues in Nursing. "Just spending two or three minutes totally focused on your patient can reap benefits and build rapport."
Why Trust Is Important
The concept of trust is one that reaches beyond nursing and healthcare. It applies to all situations, whether they are personal interactions or business deals. Researchers at the Institute for Public Relations (IPR) identified three measurable components that are essential to trust: competency, integrity, and dependability/reliability.
The purpose of trust in nursing goes beyond these three components. A recent study by Sachiko Ozawa, et al., published in the journal Social Science & Medicine, found healthcare trust scales predominately look at honesty, communication, fidelity, confidence, competence, system trust, confidentiality, and fairness.
"People's trust in the health system plays a role in explaining one's access to and utilization of medical care, adherence to medications, continuity of care, and even self-reported health status," Ozawa, et al., said in, "How do you measure trust in the health system? A systematic review of the literature."
A survey of nurses for the managed healthcare company UnitedHealth Group found "trust transforms healthcare."  UnitedHealth Group nurses said that open communication with patients and their families depends on the confidence they have in medical professionals.
"Most of the time when people are in the healthcare system they are vulnerable and seeking answers," a UnitedHealth Group nurse said. "Trust is necessary in order to support them and provide the best care for the best outcomes possible."
Gallup: Honesty And Ethics As Part Of Trust
For the Gallup poll, conducted via telephone Dec. 7, 2016 through Dec. 11, 2016, pollsters asked the same question of more than 1,000 respondents: "Please tell me how you would rate the honesty and ethical standards of people in these different fields — very high, high, average, low, or very low?" The pollster then read a list of 22 professions for respondents' reaction.
Historically, nurses have ranked "high/very high" in the Gallup poll, which has included nurses in the list of professions since 1999. The only year nurses didn't rank at the top was 2001, when firefighters took top honors.
In response to the poll, Pamela F. Cipriano, president of the American Nurses Association, said the continuing high rankings in the poll reflects the public's confidence in the profession.
"Trust plays an important role in the relationship between nurses and the patients we serve," she said.
Trust In Nursing And Education
Nursing professionals attribute the unshakable trust in nurses to their education and experience, which assures patients that they can trust nurses to follow through on medical care and do the right thing.
"The trust that exists between patients and nurses is based on a simple concept: that the nurse is a competent, qualified professional who puts the patient's best interest and safety first," the National Council of State Board of Nursing said.
At the heart of nursing education is the call from the Institute of Medicine (IOM) to elevate nurse training throughout the United States. In its 2010 "Future of Nursing: Leading Change, Advancing Health" report, the IOM called for nurses with associate degrees and nursing diplomas to pursue BSN degrees within five years of graduation.
The IOM recommends 80 percent of all nurses hold a BSN degree by 2020 because the degree introduces a wide range of competencies, including healthcare policy, finance, leadership, and systems thinking. BSN coursework is designed to provide nurses with the knowledge and skills the need to build patient trust.
About Duquesne University's Online RN-BSN Degree Program
Nursing students enrolled in Duquesne University's online RN-BSN program learn advanced skills to play a role in healthcare policy development and leadership.
Duquesne University's program is 100 percent online, allowing students to pursue their degrees on their own schedule. The university is nationally recognized for excellence in nursing education, with faculty members who work to ensure students are studying the most current practices. U.S. News & World Report ranks Duquesne among the top nursing schools in the nation.